Portnor is a construction and engineering company with more than 9 years of experience working in Norway and also in other Scandinavian markets. We are acting in several different areas from the concrete to the timberworks. We have an average work force on the past 3 years of 120 workers.
We can provide specialized teams, giving offers to our clients based on our productivity rates.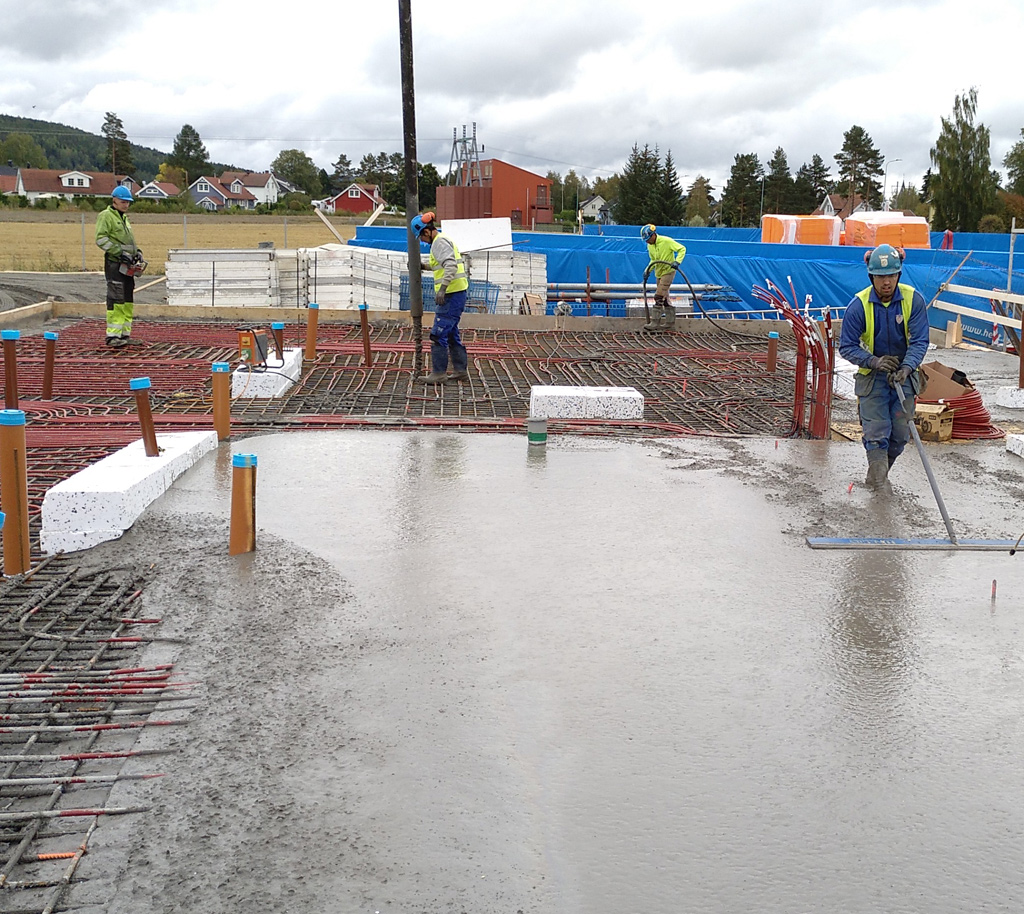 The roots of PortNor are in Portugal where the company Befenor started in 1992, after a bit more than two decades of developing and expanding the business, the internationalization of the company was started in 2013. After this first six years of experience in Norway and due to the changes on shareholders of the company we decided to change also the name.
We are the same team with our roots and man power and skills from Portugal, with all the experience of acting in Norway for all these years, this was the inspiration to choose our new name, connecting Portugal and Norway, that's who we are PortNor!
Take a look at our timeline: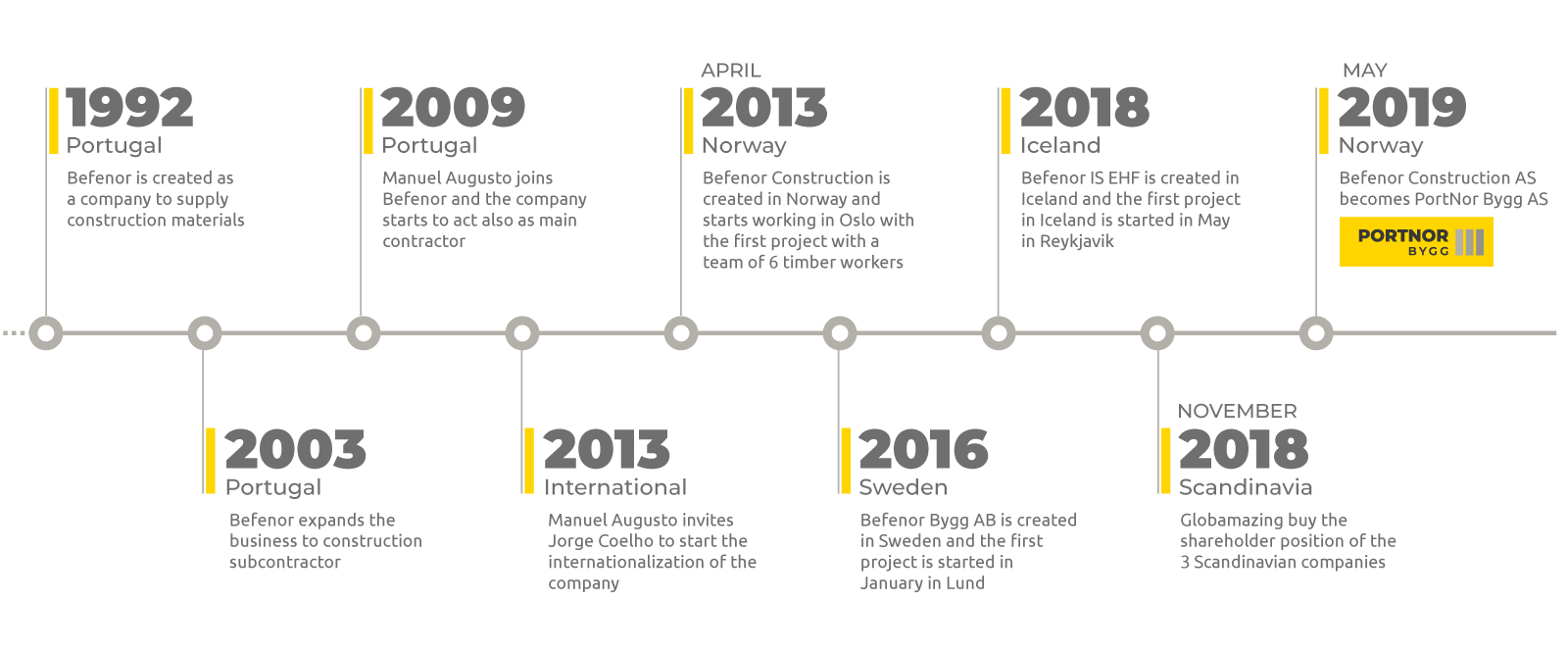 Portnor is built to be flexible to work in several different places. We have the skills and logistics to work in different places from north to south in Norway, Sweden and Iceland.
Our teams already worked in all these places: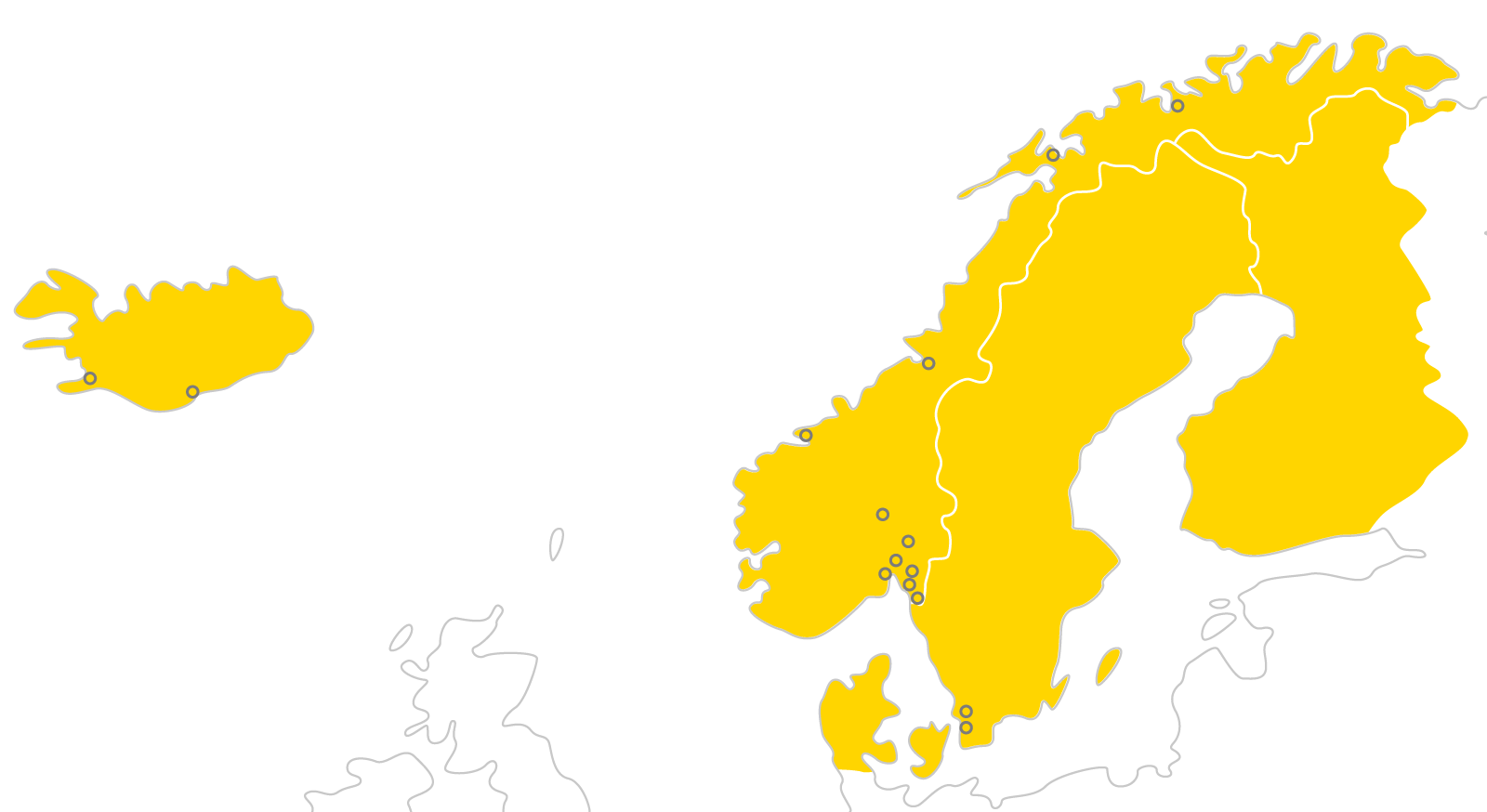 We are always open to new challenges and new locations.